Do your investment, estate, and tax strategies truly align and complement each other?
A truly modern approach to wealth management requires the integration of investment, tax, legal, and risk planning.  Union Bridge Capital incorporates this philosophy to maximize overall wealth and invites you to learn more about our cutting-edge method of wealth management.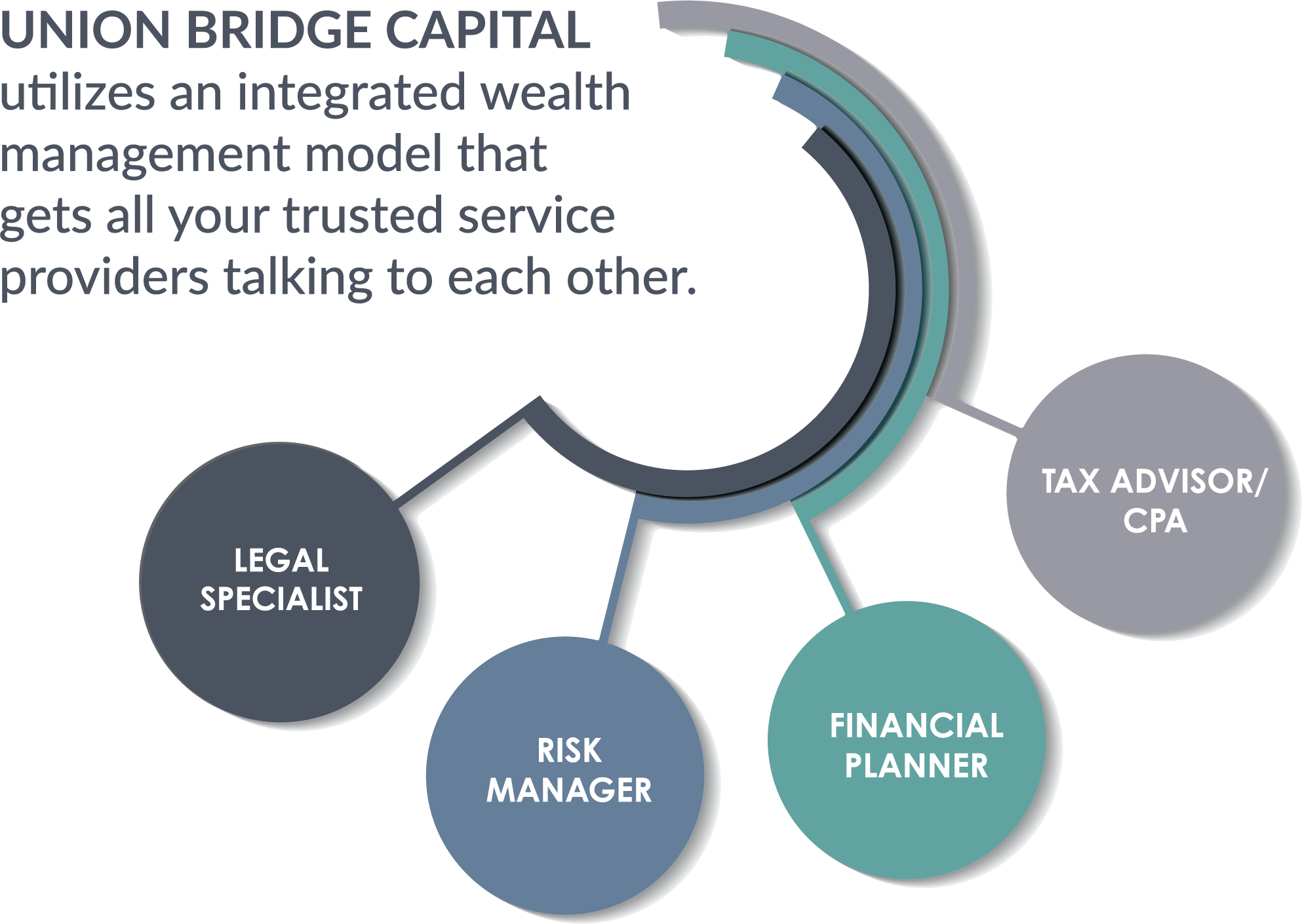 ONLY WHILE ON THE BRIDGE CAN YOU OBSERVE BOTH SIDES,
WHERE YOU CAME FROM AND WHERE YOU ARE HEADED.